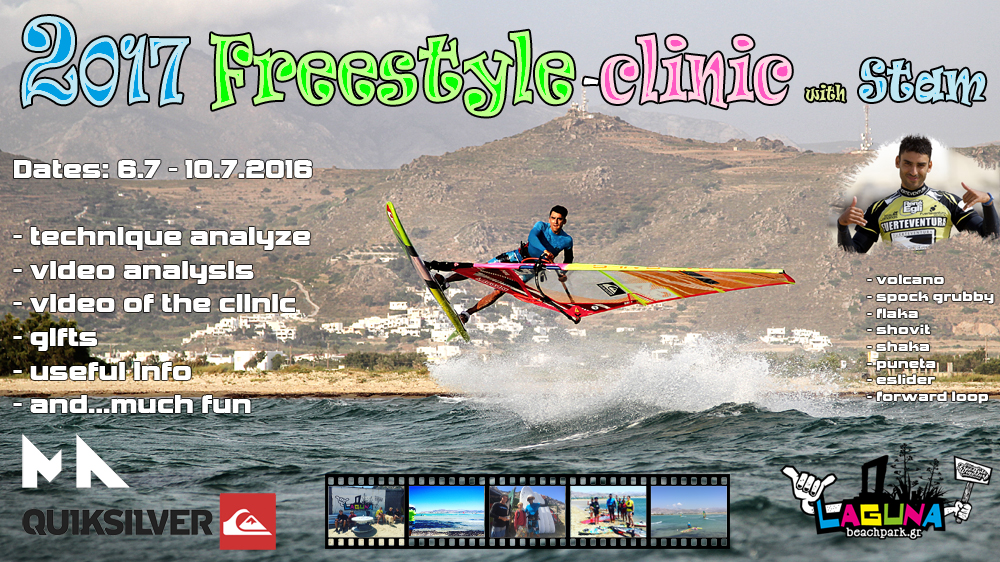 Freestyle clinic summer 2017
Second freestyle clinic is coming!!!
Stam is more than motivated to meet people who are sharing the same passion of freestyle windsurfing!
Theoretical and practical sessions will take place in our camp and games on the sand … Also homemade snacks will complete it 🙂
Dates: 6-7-2017 until 10-7-2017
Prices: 150euro with your equipment
120euro for kids under 14years old
310 with our equipment
– 2 hours every day of lesson
– technique analysis
– video analysis
– no wind activities and training
– useful info
– gifts
* In order to participate you have to be able to use harness and straps!
** maximum 10 participants
*** minimum 4 participants